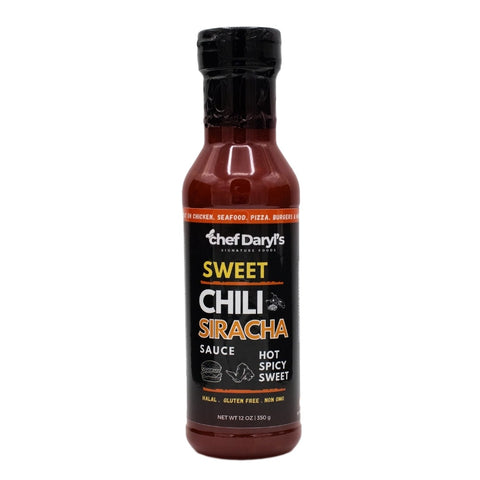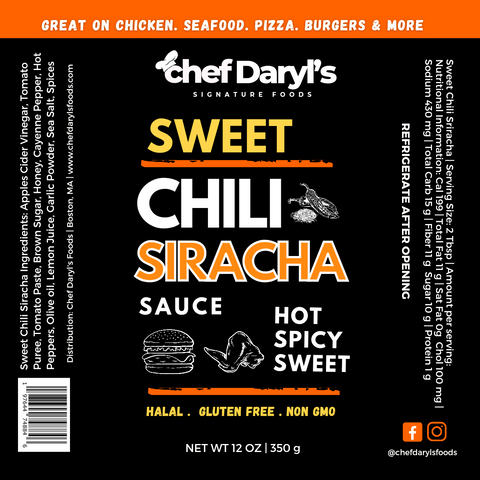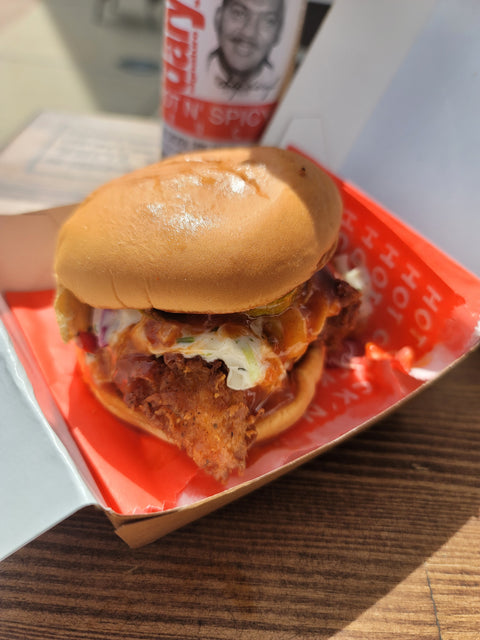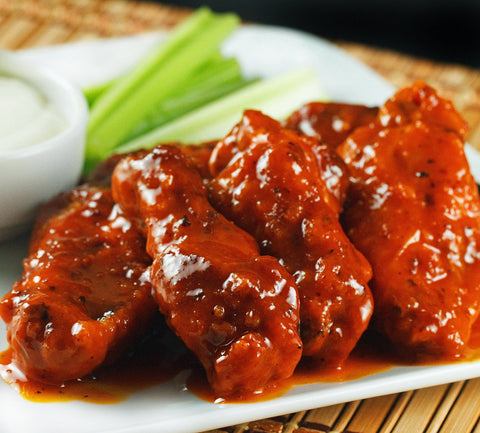 Chef Daryl's Food's
Chef Daryl's Sweet Chili Siracha Sauce
Savor the sweet and spicy sensation of Chef Daryl's Sweet Chili Sriracha Sauce! We blend honey, siracha chili sauce and brown sugar into a tantalizing all-purpose condiment. Locally-harvested honey and a trio of pepper pals - cayenne, hot, and exotic - join forces with Chef Daryl's secret spices for a flavourful, fiery blast to your dishes! Drizzle it on Chicken, Burgers, Fish, Steak, Lamb, Veggies, Salad and more—a lip-smackin' delight sure to send your taste buds sky high!
Sweet Chili Siracha Ingredients: Apples Cider Vinegar, Tomato Puree, Tomato Paste, Brown Sugar, Honey, Cayenne Pepper, Hot Peppers, Olive oil, Lemon Juice, Garlic Powder, Sea Salt, Spices
Nice Sauce but Bean Pie make ya smack Patties Moma.
Delish!
Our family love the Hot N' Spicy sauce. My daughter puts it on everything from scrambled eggs to salads. We will be ordering again!
CAN'T GET ENOUGH OF IT!!
I find that I'm putting it in all of my soups, salads, and veggie dishes.
Excellent Spicy Sauce
Perfectly Hot Unique Spicy Sauce...Love it!
Hot N' spicy sauce
Hot N' spicy sauce is delicious! Saucy I've been putting it on just about everything it hasn't disappointed yet !