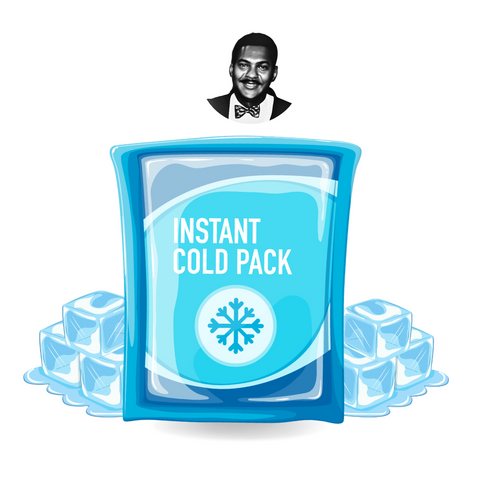 Chef Daryl's Food's
Additional Shipping Cold Packs
Due to rising temperatures at the change of season, we highly recommend purchasing additional ice packs to ensure quality of products during shipping and handling. 
We will include additional ice packs in your package
•Ice packs may thaw upon delivery, this is normal. Our ice packs are used in tandem with cold products, insulated mailers and/or boxes to maintain freshness.
•We recommend you purchase priority shipping for perishable dessert items. 
•Additional ice packs are recommended for those living on the west coast, midwest or areas that regularly see high temperatures. 
Bean Enjoying Your Pie
Folks, if you think 'bean pie' sounds like an awful mouth full, then this message is for you.
My first taste happened in 1968, and Ive bean eating ever since.¹