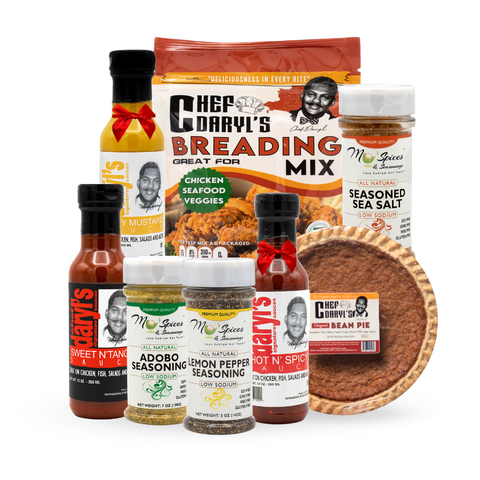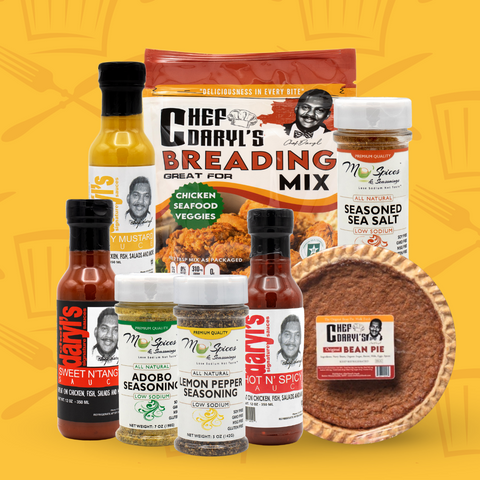 Chef Daryl's Food's
All In one Bundle
Try the full Signature Collection of Chef Daryl's Foods!
 This Bundle will Include Chef Daryl's:
Freshly baked Bean Pie (Large)
Seasoned Breading Mix
Signature Sweet N' Tangy Sauce
Signature Honey Mustard 
Signature Hot N' Spicy Sauce
Mo' Spices Adobo Seasoning
Mo' Spices Seasoned Salt
Mo' Spices Lemon Pepper Seasoning
Each bundle will have eight products.
Yum yum
I received my bundle today everything was packed so perfectly bean pie was so delicious and the breading mix was awesome and we use the honey mustard today
I Love the Products
I enjoy all of the Products from every Category especially the Bean Pies
Bean
The best bean pie thus far!!!
I loved my bundle so much that I decided to gift 3 of the 4 I ordered. I kept the 4th for myself. I love it in my chili and in my cheese pizza. Love it!