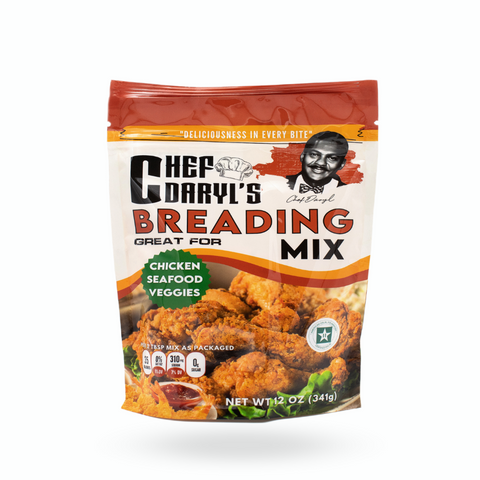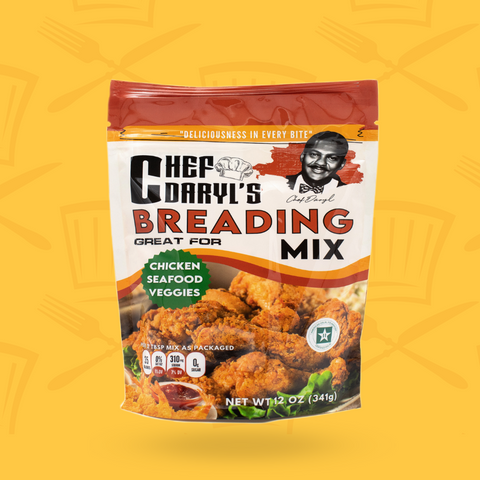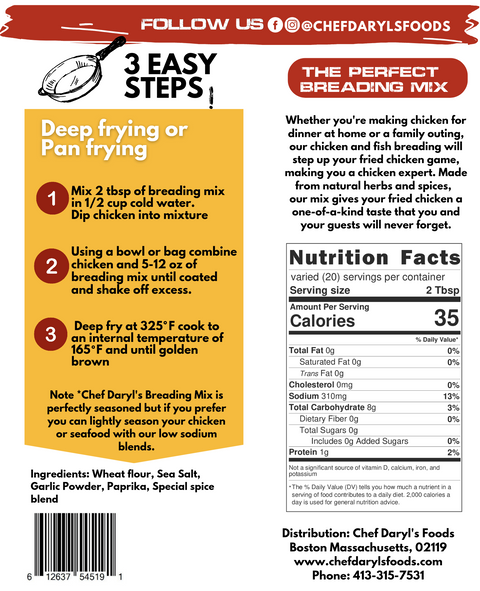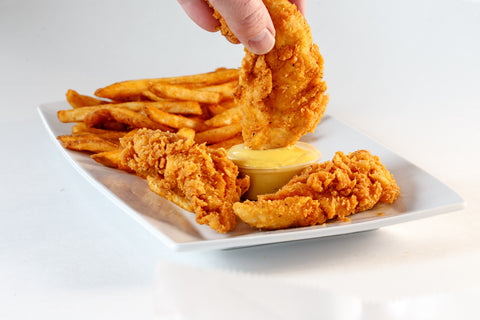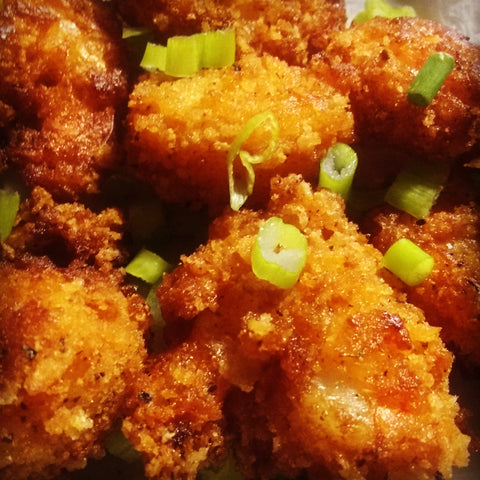 Chef Daryl's Food's
Chef Daryl's Chicken & Fish Breading Mix
Chef Daryl's delicious breading mix is perfect for chicken, seafood, veggies and more. Our gourmet seasoning blend is made with all natural spices and herbs to create a crispy and savory mouthwatering experience that your tastebuds are sure to enjoy!
It couldn't be easier with our re-sealable packaging.
Awesome!!
I'm never trying any other bean pie other than this one. The best!
So crunchy
This is my second order chicken & fish breading
I love the way my shrimps and chicken come so delicious I will be purchasing again. I got my pies too before Thanksgiving thank so much, my family love the bean pie also
Chef Daryl's Chicken & Fish Breading Mix
Excellent overall Experience
This was my first time ordering. Excellent experience from start to finish.
Chef Daryl's Chicken & Fish Breading Mix