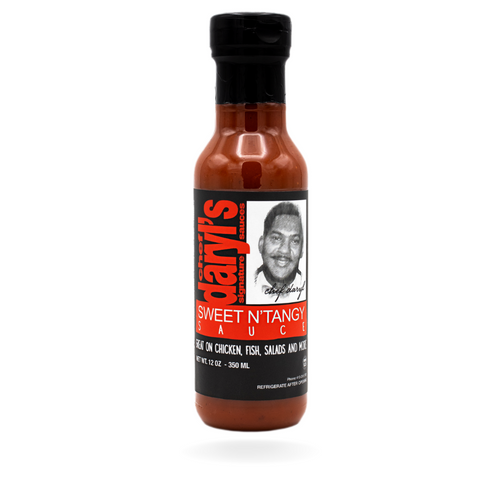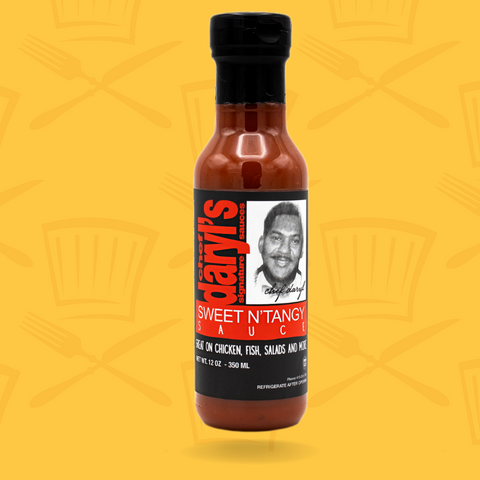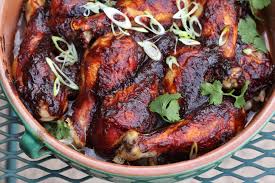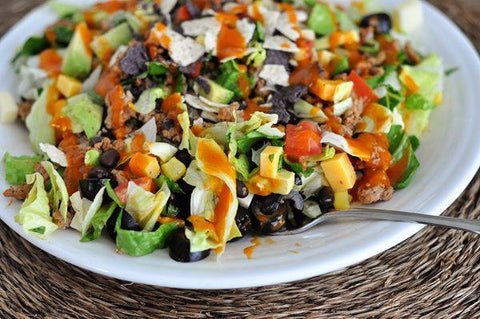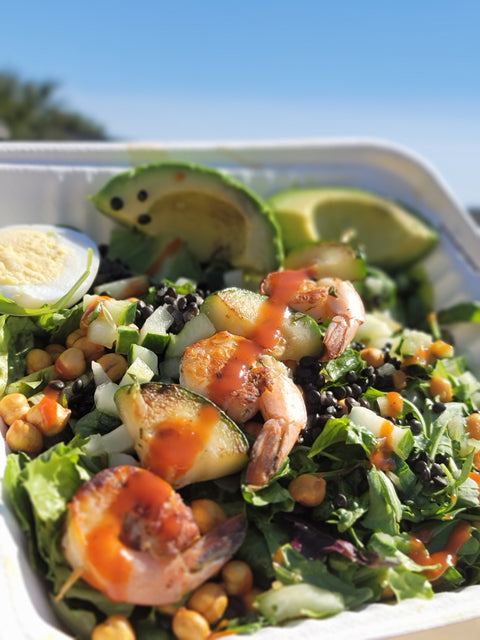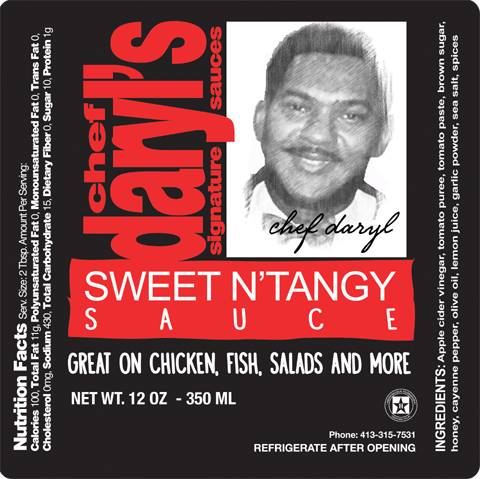 Chef Daryl's Food's
Chef Daryl's Sweet N' Tangy Sauce
Our Sweet N' Tangy sauce boast a mild sweet flavor with a little tangy punch. With its great tomato base and lightly sweet flavor, it's no wonder why this secret sauce has been a favorite amongst our customers for years. This all-purpose sauce can be used as a marinade, glaze, dipping or finishing sauce. This hand - crafted gourmet all purpose sauce is great on Chicken, Fish, Steak, Lamb, Veggies, salad and more. Go ahead and slather it on - you won't regret it. Let Sweet N' Tangy sauce bring your dishes to life with its one-of-a-kind flavor. Get creative and see what new and delicious creations you can make!
Soooo Good...Just Right !
I was skeptical about this sauce when I purchased it, I thought it would be hot and spicy. Oh no, it is just RIGHT. It is my go to sauce.
Chef Daryl's Sweet N' Tangy Sauce
21st Century Sauce
Loved the Sauce and will forever keep in my household....It deserves ALLSTARS!
I would put the sauce on anything and everything!
Addicted
I first tried this sauce through a Family Dinner CSA and my entire family and nanny has become addicted! I now buy in bulk and give as gifts! It's truly is great on everything!