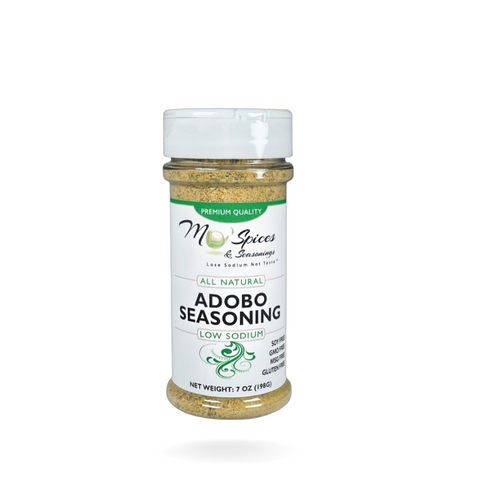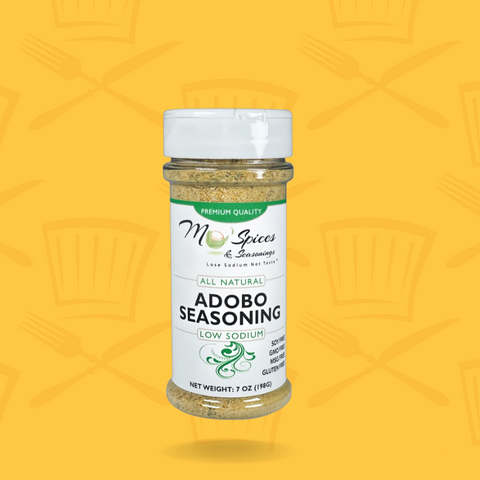 Chef Daryl's Food's
Mo' Spices Low Sodium Adobo Seco
Spice Up Your Life with Mo' Spices Low Sodium Adobo seasoning.
Adobo (Seco), Spanish for Dry Seasoning, Marinade, or Sauce, is the perfect blend of Latin spices & seasonings and great transformer for delicious Latin and U.S. Southwest dishes.
The addition of this well-balanced seasoning transforms an ordinary meal into a delicious one. Sprinkle, Shake, or Dash excitement back into your meals today. Try on chicken, meats, fish, soups, stews, and vegetables.
Ingredients: Kosher low sodium sea salt, garlic, onion, white pepper, spices including oregano
An All Natural, Low Sodium, Gluten-Free, Soy-Free, Sugar-Free, Filler-Free, No Artificial Colors/Flavors, Premium Ingredients Product.
Bye Goya!
I've been using Goya Adobo for over 20 something years now, well that's until I tried Chef Daryl's Adobo. All I can say is bye Goya, Chef Daryl's adobo is the new Adobo in this house!