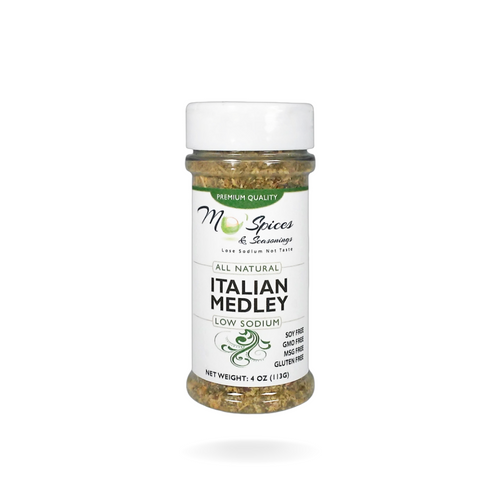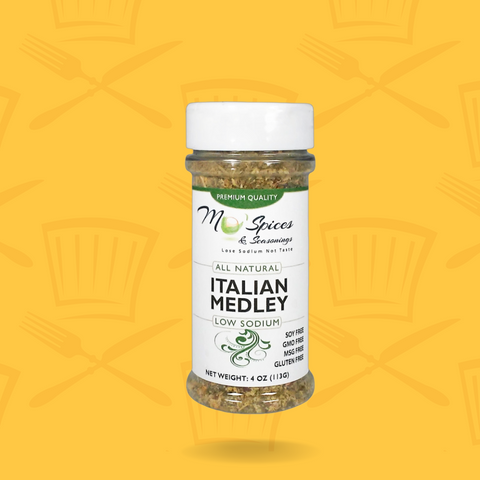 Chef Daryl's Food's
Mo' Spices Low Sodium Italian Medley Seasoning Blend
Spice Up Your Life with Mo'Spices Low Sodium Italian Medley seasoning.
Mo' Spices & Seasonings Low Sodium products offer 66% less sodium, as low as 80mg per serving. Mo'Spices & Seasonings takes pride in providing delicious, nutritionally superior Low Sodium products to you. 
_
Ingredients: Kosher Sea Salt, Garlic, Onion, Oregano, Basil, Thyme, Sage, Rosemary, Parsley, Red Pepper, White Pepper
An All Natural, Low Sodium, GMO-Free, Gluten-Free, Soy-Free, Sugar-Free, Filler-Free, No Artificial Colors/Flavors, Premium Ingredients Product.
Mo'Spices Low Sodium Italian Medley Blend (Net Wt. 7.0 oz)