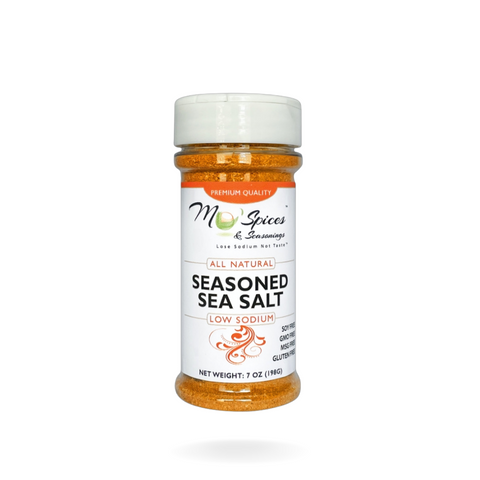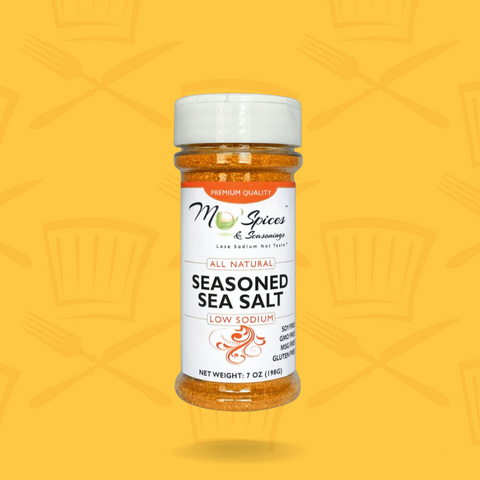 Chef Daryl's Food's
Mo' Spices Low Sodium Seasoned Sea Salt
Sprinkle, Shake, or Dash excitement back into your meals today.
Don't let 66% less sodium and no fillers fool you. The addition of these well-balanced seasonings transforms an ordinary meal into a nutritious delight. From soups to steaks Mo' Spices Seasoned Sea Salt makes any dish the main course.
Try on chicken, turkey, lamb, meats, fish, soups, rice, potatoes, stews, and vegetables.
Ingredients: Kosher low sodium sea salt, paprika, celery seed, garlic, onion, spices including cayenne pepper, and stevia.
An All Natural, Low Sodium, Gluten-Free, Soy-Free, Sugar-Free, Filler-Free, No Artificial Colors/Flavors, Premium Ingredients Product.
Product Taste
Fresh and flavorful, and full of deliciousness