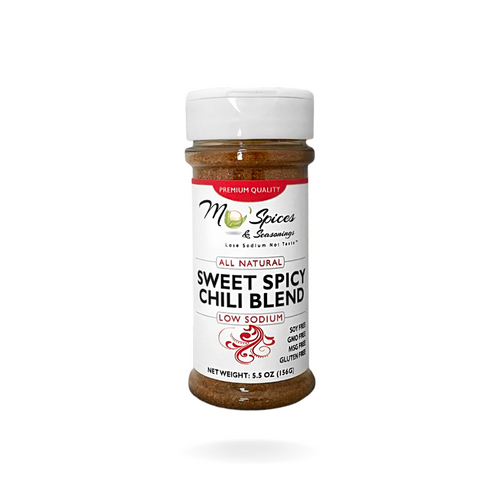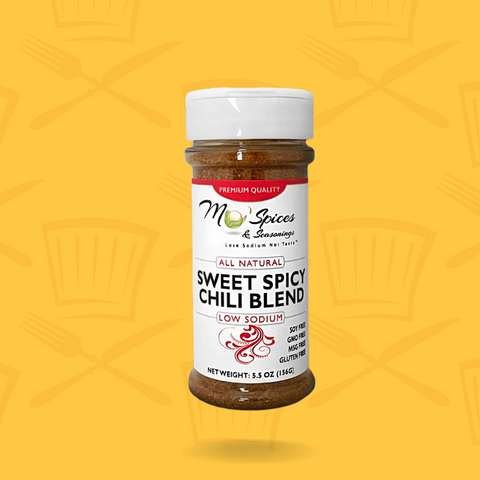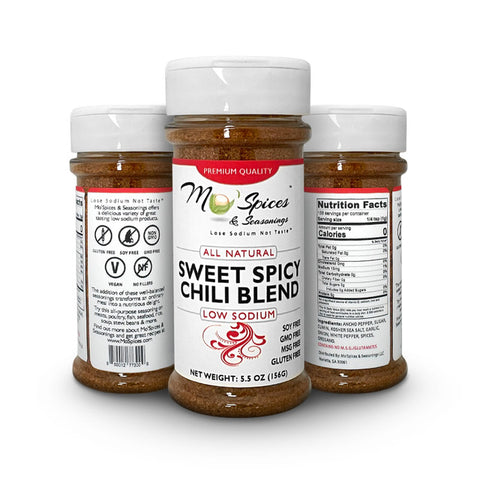 Chef Daryl's Food's
Mo' Spices Low Sodium Sweet & Spicy Chili Blend
Spice Up Your Life with Mo' Spices Low Sodium Sweet & Spicy Chili Blend.
The Ultimate seasoning for tacos, chili, chicken, burritos, soups, vegetables and more!
Ingredients: Kosher low sodium sea salt, garlic, onion, chili pepper, white pepper, cumin, oregano, turmeric and sugar.
An All Natural, Low Sodium, GMO-Free, Gluten-Free, Soy-Free, Sugar-Free, Filler-Free, No Artificial Colors/Flavors, Premium Ingredients Product.
Mo' Spices Low Sodium Sweet & Spicy Chili Blend (Net Wt. 7.0 oz)