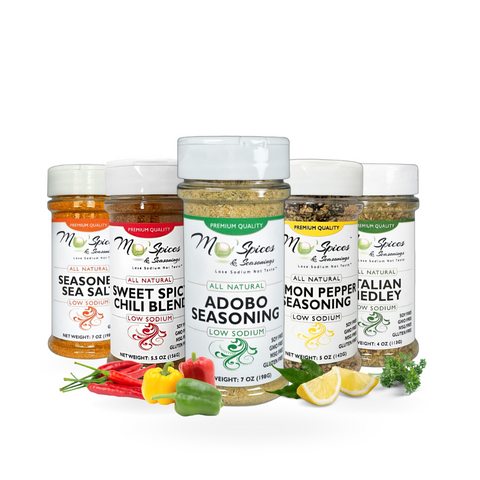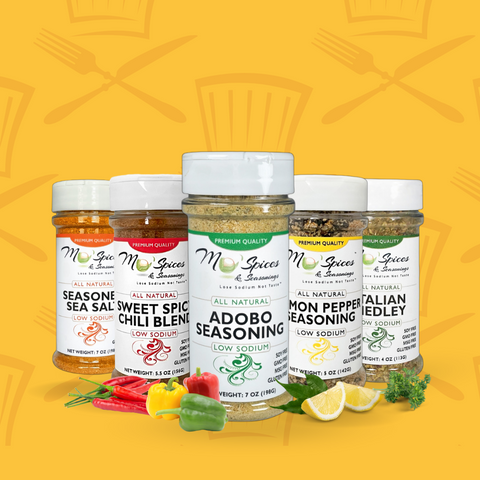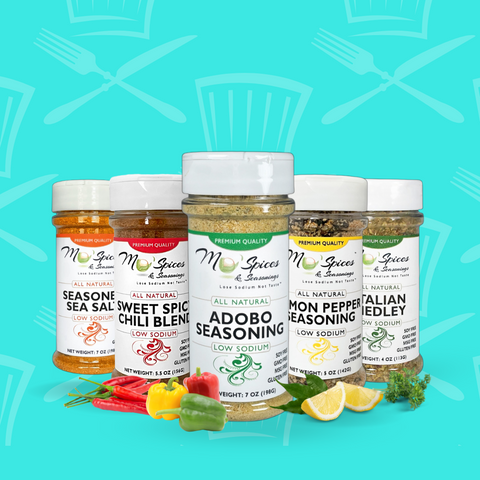 Chef Daryl's Food's
Seasoning Bundle
Try all five of our low-sodium seasonings! They're definitely a pantry staple! 
Our Seasoning Bundle is a great way to try all five of our low-sodium seasonings. These spices make every dish pop, leaving you wondering why you didn't use them sooner.
Mo' Spices Sweet Spicy Chili Blend
Mo' Spices Lemon Pepper Seasoning
Mo' Spices Adobo Seasoning
Mo' Spices Seasoned Sea Salt
Mo' Spices Italian Medley
 Our products are:
Non-GMO
Vegan/Vegetarian
MSG/Glutamate Free
Soy Free
Gluten-Free
Maltodextrin Free
Low and or Sugar-Free
No Chemicals
No Artificial Flavors/Colors/Preservatives
No Brewers Yeast
No Anticaking or Free-flowing Additives
❤️❤️❤️
Love them all. I use these seasonings on everything! My favorites is the Adobo and seasoned salt. ⭐️⭐️⭐️⭐️⭐️
Satisfied customer
I like the seasoning,I was most impressed with the Lemon Pepper,it tasted amazing on my baked Salmon!